Oregon Trail Baptist Church of Guernsey, Wy announces special revival services, ­August 29th - 31st with Evangelist John R. Van Gelderen of Ann Arbor, Michigan. Pastor Jason Miller invites everyone to attend these services which will begin at 7:00 pm on Friday and Saturday and 9:30 am & 10:30 am on Sunday. Bible-centered preaching and soul-stirring music will be part of this exciting series of meetings. The church is located at 310 S. Dakota Ave (The corner of S. Dakota and Pittsburgh) in Guernsey, Wy.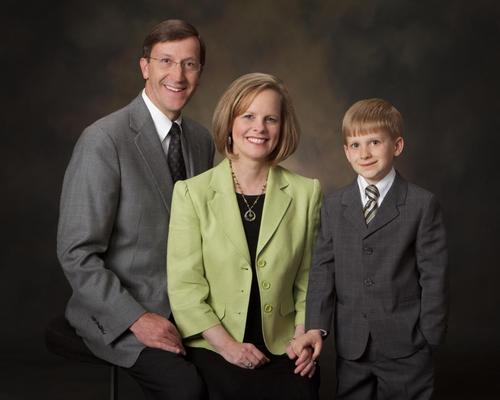 Evangelist John R. Van Gelderen received bachelors (1984), masters (1987), and doctoral (2008) degrees from Bob Jones University of Greenville, South Carolina. After a two-year pastoral internship at Hampton Park Baptist Church in Greenville, South Carolina, he began a five-year ministry as an assistant to his father, Dr. Wayne Van Gelderen, Sr., at Marquette Manor Baptist Church of Downers Grove, Illinois. While there he led in the outreach ministries.
Evangelist Van Gelderen began in full-time evangelism in January of 1992. As an extension of his ministry as an evangelist, he is the co-founder and president of Revival Focus Ministries, Inc. He is also the author of various books, tracts, soul winning training materials, and songs. His wife, Mary Lynn, is an accomplished musician in both piano and vocal music, and is actively involved in the meetings.


Evangelist Van Gelderen believes that America is in need of a true revival and that God uses the Spirit-filled preaching of His Word to cause Christians to look to God for answers. He presents timely messages on vital subjects such as the Spirit-filled life, revival, holiness, soul winning, and salvation.

For more information about Evangelist John Van Gelderen visit…
Evangelist John Van Gelderen will also be preaching for the Labor Day Picnic at Camp Grace.
Time: 7:30pm August 31 - 12:30pm September 1
Cost is $18 per person overnight, including breakfast. If you come after breakfast Monday morning,
the picnic is free. For lunch, bring your own entree to grill and whatever else you want to share in
the potluck. This is a fundraising event to give our friends the opportunity to see all that God has
done in the past year, so we can continue building Camp Grace for His glory in the future. You will
have an opportunity to give financially Sunday evening or Monday morning.
7:30pm - Chapel Service
9:00pm - Fellowship
Monday Schedule
8:30am - Breakfast
9:15am - Free Time
11:00am - Testimony Time & Chapel Service
12:30pm - Potluck Lunch
Register with the office A.S.A.P. if you want to reserve a cabin for Sunday night. Cabins and trailer
hookups are very limited. You are also welcome to bring a tent. Popcorn will be free after the Sunday
evening service, but other drinks and snacks will be available for purchase in the Sutler's Store.